Some Remodeling Ideas
A house represents most people's largest investment. Protecting it and the items inside should be of utmost importance to all homeowners. Discouraging thieves and vandals doesn't have to cost a lot or take a lot of time: these five tips will have your home more protected quickly and easily.
Summer is the best time of year for family vacations, day trips, and hiking and camping. It's also one of the best times to take care of home maintenance tasks, especially exterior repairs.
Home repair materials and instructions have never been more accessible. However, not every job can be handled by an untrained DIYer, no matter how enthusiastic they are. Here are seven maintenance tasks that can result in expensive repairs or dangerous conditions, if botched by a home handyman.
How Can We Help?
Home Improvement Tip
for the week of: August 31
DO YOU HAVE A MUD ROOM?
What's that, you ask? It is a dedicated room off the garage or back yard area where the family enters to dispose of their mud - that is dirty shoes, dirty hands, dirty toys, etc. Some mud rooms have a bathroom attached for kids to use when playing outside without tracking through your home. The mud room can also server as your down laundry room.
Weekly Tip
Home n' Garden Shopping
and Tip for the Day
stuff for

Home Remodeling
Prudent Renovations: 4 Remodelling Ideas for 'Extra' Market Value
posted: 2014/08/18
When it comes to adding value to your home, there are numerous measures home-owners can take to redefine their respective property's value in the real estate market. Creating that 'extra' value for a residential property requires creativity, prudent decision-making and a willingness to spend where necessary.
stuff for

Yard & Garden
5 Ways to Freshen Up Your Patio on a Budget
posted: 2014/08/30
Outdoor living spaces can add more room to your home and help you enjoy the great outdoors in a variety of different ways. If you have a patio, consider ways you can update and refresh that space without blowing a lot of money.
stuff for

Kitchen & Dining
4 A Guide to Designing a Senior-Friendly Kitchen
posted: 2014/09/01
Odds are, your home is not built around the principles of universal design: flexible, simple, and easy for all to navigate. You may not have noticed it a few years ago. But that was before the grey hairs took over and the arthritis started to become a factor. Now, juggling a bag of groceries while opening the front door is a challenge. And it's a risk.
stuff for

Home Decor
5 Sizzling Hot Decor Themes That are Trending Now
posted: 2014/08/08
Have you ever looked at magazines or images of homes online and wanted to get the sizzling decorations that you see? Doing this has become easier and easier as the means to create great home décor has increased. Sometimes all you home needs is one item to really tie the room together but deciding on the right item can be a feat.
Home Remodeling Plans
and Contractor Services
find pre-screened contractors
from customer selected reviews
stuff for

Bed & Bath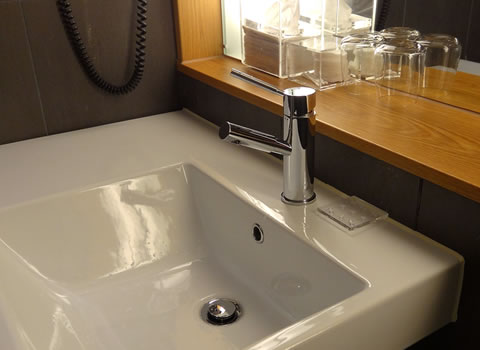 Bathroom Remodeling on a Shoestring
posted: 2014/07/22
We know that the bathroom can often be the most expensive room in your home to remodel. Luckily, there are ways to cut corners when giving it a stylish new look, but this involves careful planning and putting in the effort yourself. Here are several tips that can help you revamp your bathroom without spending excessive amounts of money.
stuff for

Home Structure
Home Updates That Can Save You Money In The Long Run
posted: 2014/08/24
Repairing or replacing something in your home might not be on your list of priorities because of the expense associated with doing so. However, when you look at the long-term benefits, you'll see that repairs now can save you money later.