Some Remodeling Ideas
Selling your home is a big undertaking, but rest assured – that final auction result isn't entirely out of your hands. By planning ahead, you can help maximise your home's sale value.
So you have decided to make major changes in your home? This is an exciting time for any home owner but do you know where to start? If this is the first time that you have attempted a home remodeling project, you may be at a loss as to where to begin.
Elevators inside the house? Sounds fairly far-fetched, and extremely pricy. Why would you need an elevator in the first place? Okay, it might look chic, but how would you go about installing it?
How Can We Help?
Home Improvement Tip
for the week of: August 17
NO MORE DARKROOMS
The days of the photography dark room are over. Almost all photo production is digitized. But there are ideas where you can convert a basement room into your photography lab for picture taking, photo production and moving making. Call it your 21st century "dark room".
Weekly Tip
Home n' Garden Shopping
and Tip for the Day
stuff for

Home Remodeling
Prudent Renovations: 4 Remodelling Ideas for 'Extra' Market Value
posted: 2014/08/18
When it comes to adding value to your home, there are numerous measures home-owners can take to redefine their respective property's value in the real estate market. Creating that 'extra' value for a residential property requires creativity, prudent decision-making and a willingness to spend where necessary.
stuff for

Yard & Garden
5 Ideas For Creating the Perfect Home Patio
posted: 2014/08/15
A well-designed patio offers you the perfect place for fun and relaxation in the great outdoors. Although a plain slab of cement baking under the hot sun technically qualifies as a patio, it takes more than a flat surface to make the space inviting.
stuff for

Kitchen & Dining
posted: 2014/08/12
Kitchen's are often the center of the home. A family may avoid a sitting room or den, but even their busiest days will see them going through the kitchen at least once. It is also the one room in the house that sees the most purposeful activity. Bedrooms are for sleeping, lounges are for relaxing, but kitchens necessitate a lot of activity. So when designing a kitchen for a new home or performing a remodel, it is extra important to make sure the space lives up to its full potential.
stuff for

Home Decor
5 Sizzling Hot Decor Themes That are Trending Now
posted: 2014/08/08
Have you ever looked at magazines or images of homes online and wanted to get the sizzling decorations that you see? Doing this has become easier and easier as the means to create great home décor has increased. Sometimes all you home needs is one item to really tie the room together but deciding on the right item can be a feat.
Home Remodeling Plans
and Contractor Services
find pre-screened contractors
from customer selected reviews
stuff for

Bed & Bath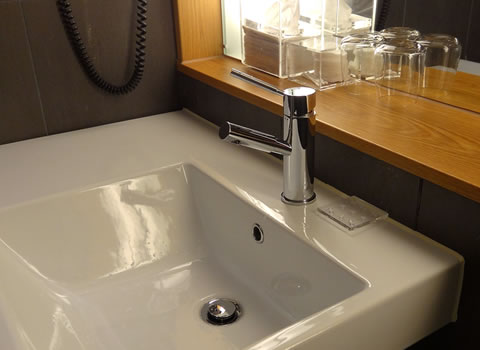 Bathroom Remodeling on a Shoestring
posted: 2014/07/22
We know that the bathroom can often be the most expensive room in your home to remodel. Luckily, there are ways to cut corners when giving it a stylish new look, but this involves careful planning and putting in the effort yourself. Here are several tips that can help you revamp your bathroom without spending excessive amounts of money.
stuff for

Home Structure
Shingles, Tiles, Shakes, Panels? What To Consider When Choosing A Roof For Your Home
posted: 2014/07/28
Whether it be to replace an old drafty roof, repair holes, or add value to your home, it has never been a better time to replace your roof. The national average of value added to a home following a roof replacement is $12,000. That's great news for anyone looking to make a few more bucks when putting their home on the market.