Some Remodeling Ideas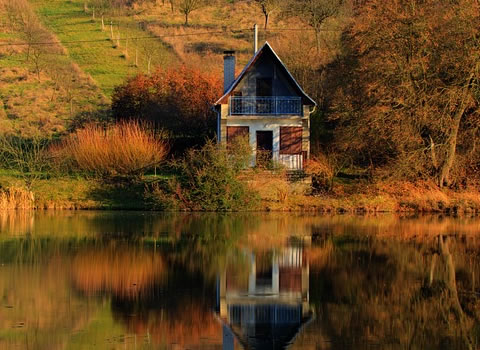 As the leaves outside your window begin to change colors, you know colder weather cannot be far behind. This is the best time to get your home ready for the coming onslaught. You want to ensure your home stays warm without costing you a small fortune.
Being a homeowner comes with responsibilities. If something goes wrong and has to be repaired, the cost falls on the homeowner. It is important to avoid some of the common mistakes that people make when doing a home renovation.
With the always rising prices of fuel, heating oil, propane, and electricity, it makes sense to do whatever necessary to save these resources. There are several ways to weatherproof your home before the start of cold winter temperatures this year.
How Can We Help?
Home Improvement Tip
for the week of: October 19
WHAT'S FOR YOUR GARAGE ... BESIDES YOUR CAR
Does it store bicycles, roller blades, wagons and more. Our garage transport area has everything you need for non-transport items. So if you looking for a new bike or other non-transport item, check out our garage transport center.
Weekly Tip
Home n' Garden Shopping
and Tip for the Day
stuff for

Home Remodeling
Five Tips to Gain More Natural Light In Your Home
posted: 2014/10/01
A major home renovation can completely change your daily living routine, but preparing in advance makes the entire process easier. Here are tips that you can use to prepare for a major home remodel.
stuff for

Kitchen & Dining
Four Ways to Make Your Kitchen Cabinets Look Like New
posted: 2014/10/15
Kitchen rehabs are easily some of the most expensive renovations you can do, from the appliances to the plethora of materials required. However, itís possible to give your kitchen a whole new look without breaking the bank. How? By redoing the look of your current cabinetry.
stuff for

Yard & Garden
Final Touches: Best Ways to Get Your New Yard in Fast
posted: 2014/10/09
Your yard, whether big or small, can say a lot about your home. After all, first impressions are hard to re-do. If your yard is looking a little shabby, or you just moved in and aren't sure where to start, don't worry.
stuff for

Home Decor
6 Ways to Spruce the Interior of Your Home
posted: 2014/10/17
There are a variety of decorating techniques you can implement in your home to enhance its ambience. You can also style your exterior living space so that it can be an intriguing, relaxing, exciting or romantic space.
Home Remodeling Plans
and Contractor Services
find pre-screened contractors
from customer selected reviews
stuff for

Bed & Bath
Construction Regulations for a Bathroom
posted: 2014/10/07
If you are looking to build a new bathroom suite in your home, the likelihood of you needing planning permission is rather slim; however, if your new bathroom is part of a house extension, you will have to apply. To help you on your way, heís a few starting points you need to consider before you start on the refurbishment and construction of a new bathroom.
stuff for

Home Structure
8 Cost-Efficient Home Renovation Upgrades
posted: 2014/10/14
Everyone wants an upgraded, energy-efficient home, but who wants the cost of upgrading? There are easy, economical changes you can make to your home that will cost you very little but save a lot! Here are eight recommendations: